Trusted Partners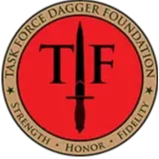 TASK FORCE DAGGER FOUNDATION PROVIDES
Assistance to wounded, ill, or injured US Special Operations Command (US SOCOM) service members
Artistry, Bold Aesthetis hand built with pride ade in the U.S.A. Attitude, 13 patents pending commitment to ongoing innovation industry leading warranty. Performance, out of the box sub-MOA unrivaled functionality faster reload speed. 
204 N. Playa Della Rosita Suite 6
Washington, UT 84780
Phone: (435) 656-0599
sales@cobaltkinetics.com
https://www.cobaltkinetics.com/the-company/
 
Casey Betzold
406-360-1631
8143 Wentworth St. Post Falls, Idaho 83854
https://anterisalliance.com/
"Manufacturers, Service Providers, and Professional partnerships"
 Non Profit Pillar
"Supporting our Veterans and First Responders"
 Buyer/Media Pillar
"Access to great products and services from Veteran And First Responder Owned Businesses"
 Individual Pillar
"Amazing discounts and great benefits"
Panthera Training provides elite, scenario-based tactical, aviation and intelligence training and instruction for Defense Department, State Department, Federal Agency and Law Enforcement teams who operate in sensitive environments worldwide, to enable those teams to meet their mission goals and requirements.
Panthera Training Center
2506 Fish Pond Rd.
Old Fields, WV 26845
Office: 304-530‐5555
Facsimile: 304-530-5556
http://www.pantheratraining.com/ 
Quantico Tactical has retail stores across the country, is a leader in sales to Military/Federal Agencies via its extensive GSA Schedule, multi-billion dollar Defense Logistics Agency contract, is a major provider of weapons & gear to state/local Law Enforcement and through his other subsidiary, puts the majority of gear into the military exchanges.Government procurement and logistics Experts!
Phone:  910.944.5800
FAX: 888.554.8812
8:00 AM - 5:00PM Eastern, M-F 
9796 Aberdeen Rd
Aberdeen, NC 28315
orders@quanticotactical.com
http://www.quanticotactical.com/
FrogLube is the only firearms care products company that uses exclusively bio-based and food grade ingredients to meet existing firearms operating and care requirements. FrogLube products are engineered to deliver a 'tangible and immediate enhancement' from the initial use of the product and also produce a succession of following benefits resulting from the switch to bio-based care products. 
FrogLube
251 SW Wilshire Blvd, Box 517
Burleson, TX 76028
Customer Care Line:
1-855-FROGLUBE (376-4582)
M-F 9-5 (west coast time)
http://www.froglube.com/